My life changed completely since I had gone through hypnotherapy for anxiety attacks at Eureka Centre. I am a free person! Life is a breeze!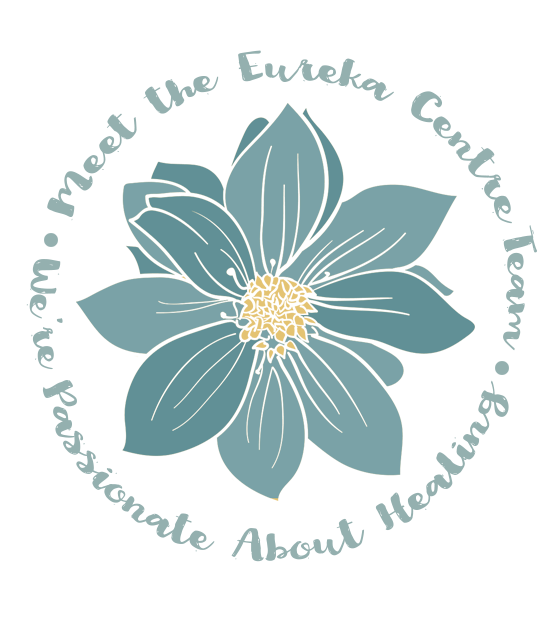 We at Eureka Centre have many satisfied clients. Below are some of their inspiring stories.
Testimonials found on this site are examples of what we have done for other clients, & what some of our clients have said about us.
However, no practice, including ours, can ever guarantee results. Results may vary and every situation is different.
No compensation was provided for these testimonials.
We at Eureka Centre have many satisfied clients. Below are some of their inspiring stories:
"Hypnotherapy for Insomnia"
I went to see Jeanette for hypnotherapy for insomnia. She has a way of making you feel immediately relaxed. Every session that I was there I felt more & more relaxed & my problems started to drift away. It's like Jeanette was building a puzzle taking pieces every session & putting them together until the puzzle was complete & the problem was solved. Jeanette is highly skilled & a woman of integrity. I would highly recommend her. since seeing Jeanette, I no longer suffer from Insomnia.
I went to see Jeanette when I was most distraught, feeling trapped, lost and enraged to the point that I was physically damaging possessions and people. Therapy helped me to start peeling off the layers and dissect the problem in depth to its origin, to understand it, face it and release it. I learned different constructive ways to deal with similar situations in future. The biggest thing I learned was that I don't have to be the victim of my feelings. My life has changed completely. I can't even remember how I used to be. I feel confident and able to live life well.
"Hypnotherapy for Depression"
One of the driving reasons for me approaching Jeanette at the Eureka Centre in the first instance, was to understand the blockages in my memory of some parts of my life. It was also to understand my emotions and how to deal with them, to understand my need to be a people-pleaser, to understand my nightly interrupted sleeping pattern (specifically after several family and friends' deaths in the years 2010 and 2011), and then to understand my inability to manage my weight at the desired level.
Through several sessions of hypnotherapy, I discovered the subconscious reasons why I think and behave in certain ways. I found it so very interesting to learn that all the issues stemmed from when my mother was pregnant with me and my early childhood years! My interpretation of my parents' financial situation and my fear that they won't be able to provide for me and my two older siblings lead to me being good and quiet so Mom wouldn't be stressed. I was also good and not crying so that my sister and brother would then play with me. When I did cry e.g. when I got hurt or needed attention Mom misunderstood my needs and fed me. This created a pattern of eating in stead of dealing with my emotions. I became a pleaser to avoid rejection. I never learned to express my emotions. This caused me to feel lonely and depressed, especially after my parents' and husband's death. In therapy I learned how to express myself and my relationship with family and friends improved greatly.
My learnings about rebuilding my relationship with God have been very inspiring, and I have no doubt that these will be part of the next chapter in my future ahead. Through these discoveries, I now sleep peacefully throughout the night and awake more refreshed and energetic. I immediately noticed a greater inner peace in myself overall, and am very aware of positive changes in my thoughts and behaviour.
Jeanette, thank you for helping me to (re)discover myself. Thank you for providing me with the tools (including recommended book titles) to use as I venture through my future life. You are amazing and have a wonderful talent which enriches those peoples' lives who seek to discover themselves.
I am a 41 year old female and after years of therapists, psychologists, psychiatrists and various techniques to try and find a solution for my anxiety, depression, anger, weight problems and on-going gut feeling that something was not right and it made me feel so insecure and unhappy I longed to find peace and an explanation to all these inner feelings, I honestly felt trapped.
I found myself making very bad decisions, after losing my husband to divorce and at the same time losing my mother to cancer. I felt alone and desperate for love. I fell into a 7 year relationship with a married man, whom I loved and adored and was promised that he would one day marry me. The situation was making me even more insecure and unhappy and I just felt too weak and out of control to leave him.
I approached the Eureka Centre in October 2013 to undergo Hypnotherapy. With the help of hypnotherapy I discovered my subconscious reasons with trust issues, rejection, anger, letting go and closure on death and bad decision making. Today I can say to anybody out there, who might be in a similar situation and feels that there is no hope, trust me there is.
Without Jeanette Dreyer and her commitment to helping me discover that I am a beautiful soul that deserves respect, love, honour and many more beautiful things that life has to offer. Life is here to be lived to the fullest. I would like to thank Jeanette for her support and unbelievable dedication to help me find my freedom.
Our 25 year old daughter had been having anger outbursts for the past three years. It was progressively getting worse. She was verbally abusing me and my wife, and attacking us physically.
We tried everything – various forms of conventional psychology and psychiatric treatment, without any success. We were desperate. Hypnotherapy at Eureka Centre changed our lives.
After a few hypnotherapy sessions she became calm and loving, as she has always been before. It is like a miracle. Hypnotherapy works!
I was very depressed and often contemplated suicide. After hypnotherapy at Eureka Centre I am free from depression. I have a new enthusiasm for life. Hypnotherapy is the answer.
I was desperate to find a way to beat insomnia after years on sleeping tablets. Through hypnotherapy at Eureka Centre I found exactly that! 
I am a new person! Since I went for hypnotherapy for anxiety at Eureka Centre I am able to switch off, I sleep well and I have so much more energy. I am no longer on tranquilisers and sleeping tablets. It was the best investment I ever made!
My life changed completely since I had gone through hypnotherapy for anxiety attacks at Eureka Centre. I am a free person! Life is a breeze!
My 16 year old daughter experienced a traumatic event which happened 2 years earlier at school and after keeping it to herself for so long began to have serious panic attacks at school. The result was she left her school and withdrew from normal life totally, feeling depressed and suicidal at times.
Thank God we then discovered The Eureka Centre. After quite intense therapy with Jeanette using EMDR and hypnotherapy, I can report that she has returned back to normal schooling and is totally positive about life again – it is like a miracle!
I don't know how we would have overcome this long dark episode in our lives had it not been for Jeanette at The Eureka Centre. We can't thank you enough!
I don't know how we would have overcome this long dark episode in our lives had it not been for Jeanette at The Eureka Centre. We can't thank you enough!
I desperately wanted to stop smoking and tried Champax tablets for 9 months but had no success. Then I heard about stop smoking through hypnotherapy. I made an appointment with Jeanette Dreyer and she suggested BWRT.
After the 2nd session I completely stopped smoking. It happened at a critical time over the Christmas period. Whenever I felt tempted I could easily resist it.
I can really recommend BWRT for stop smoking IT WORKS!!
"BWRT for business growth"
My sessions with Jeanette were so helpful in helping me break through a barrier holding me back in my businesses growth. Barriers associated with fears and confidence.
Jeanette used BWRT (Brain Working Recursive Therapy) which was so fast and effective and I left each session feeling great and with the tools to work on future barriers I come across in my life.
The growth, tools and confidence I have are immediately helping me move forward where before my time with Jeanette I was being held back.  
I would highly recommend the Eureka Centre.
Dearest Jeanette, I can only say Thank you very much for the huge part you played in pulling me away from myself and my silly misery and towards my beautiful true self again. I really do notice the positive changes daily and this has been awe inspiring.
I can't say I'm 100% fixed up yet- I know that will take some time as I digest what we discussed in our sessions – but I am definitely feeling more like my good old self again and this feeling in me improves daily. I am incredibly grateful every morning, when I wake up, at the prospect of a new day not ruled by negative internal dialogue and fear. It has been years since I have felt this sort of freedom from worry and I must admit that I am still getting used to this wonderful feeling.
Thank you for everything you did to help me find some love and respect for myself again. Every single day I discover a little more! I can't think now how exactly you did it, but you managed to bring me back from the dead and put an energetic skip in my new step. I guess that's the Eureka Experience for you? Thank you so much for mine.
I know that the work will be tough and the road might be hard. But, at least I'm on my way again. And I am excited again about my future.
I really can recommend BWRT.
Dienste ook in Afrikaans beskikbaar
Is daar aspekte in u lewe wat u wil verander om gelukkiger, rustiger, meer selfversekerd, meer suksesvol en minder gespanne te wees?