What is the reason? It is resistance from the subconscious mind.
According to the Penguin Dictionary of Psychology (Athur S. Reber, Rhianon Allen, Emily S. Reber) the subconscious mind is an information store containing memories that are momentarily outside of awareness but which can, given the proper circumstances be made conscious.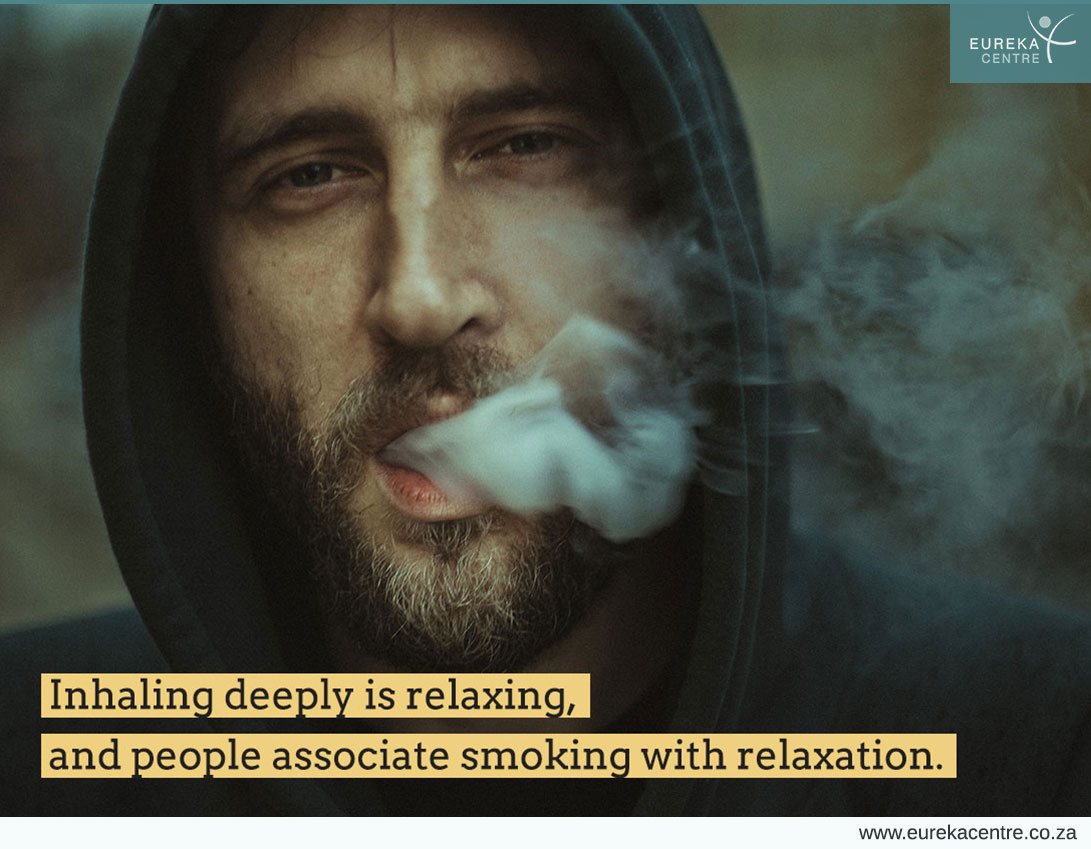 The subconscious store contains memories of our entire life from the moment of conception. The subconscious mind is also our survival brain.
When our survival is at stake it creates a coping mechanism in the form of a fight or flight response.
Smoking is an example of a fight response against e.g. a feeling of being controlled as a child. The subconscious mind has no perception of time and space and no ability to think logically.
So when a childhood memory is triggered by current life circumstances the subconscious mind reacts with the some coping mechanism as if you are still the child.

The power of the subconscious mind is ⅞ in comparison to ⅛ of the conscious mind. So when a negative subconscious memory is triggered it opposes what the conscious mind (the will) wants namely to stop smoking.
The subconscious instinct to survive will overrule the will and the subconscious coping mechanism namely to smoke will continue.
The reason for this subconscious resistance can be identified and removed through hypnotherapy. Thus a person can be enabled to quit smoking successfully. A case study demonstrating this follows.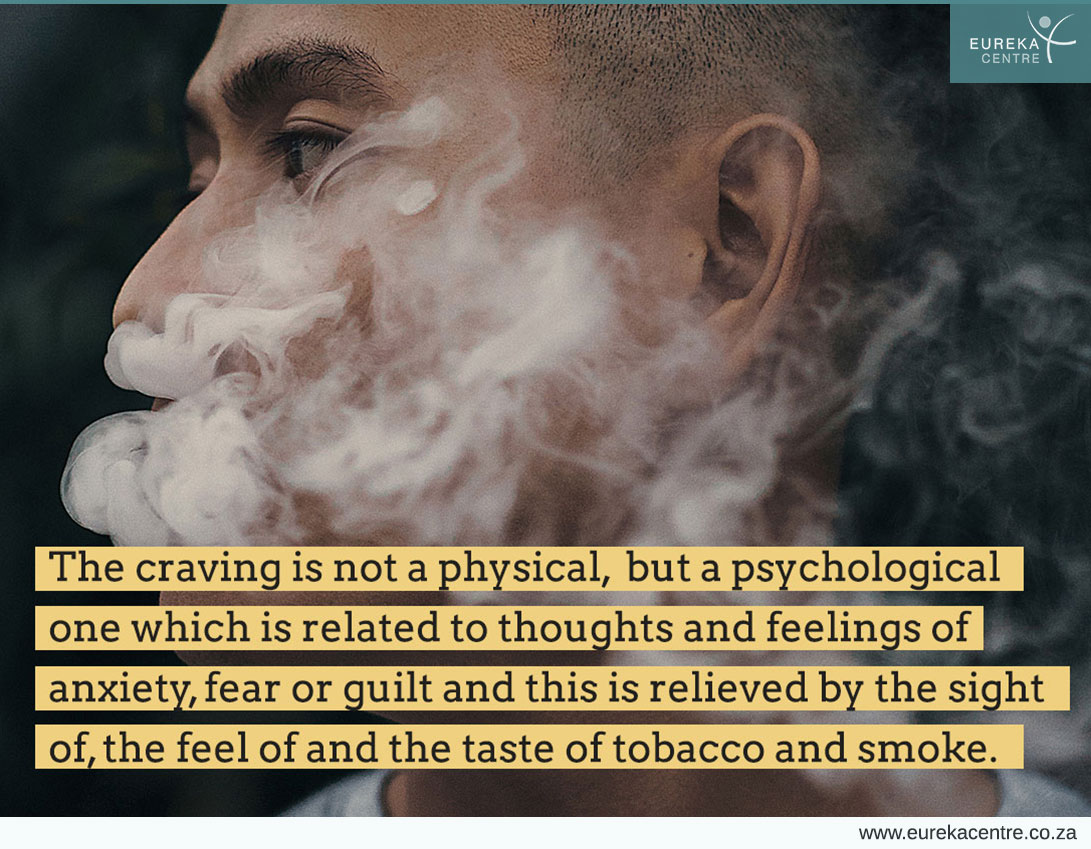 A Case Study
A male client, 65 years old wanted to stop smoking for health reasons. His wife insisted that he stopped because she was concerned about him developing health problems.
He started smoking at age sixteen. He was smoking 30 cigarettes per day.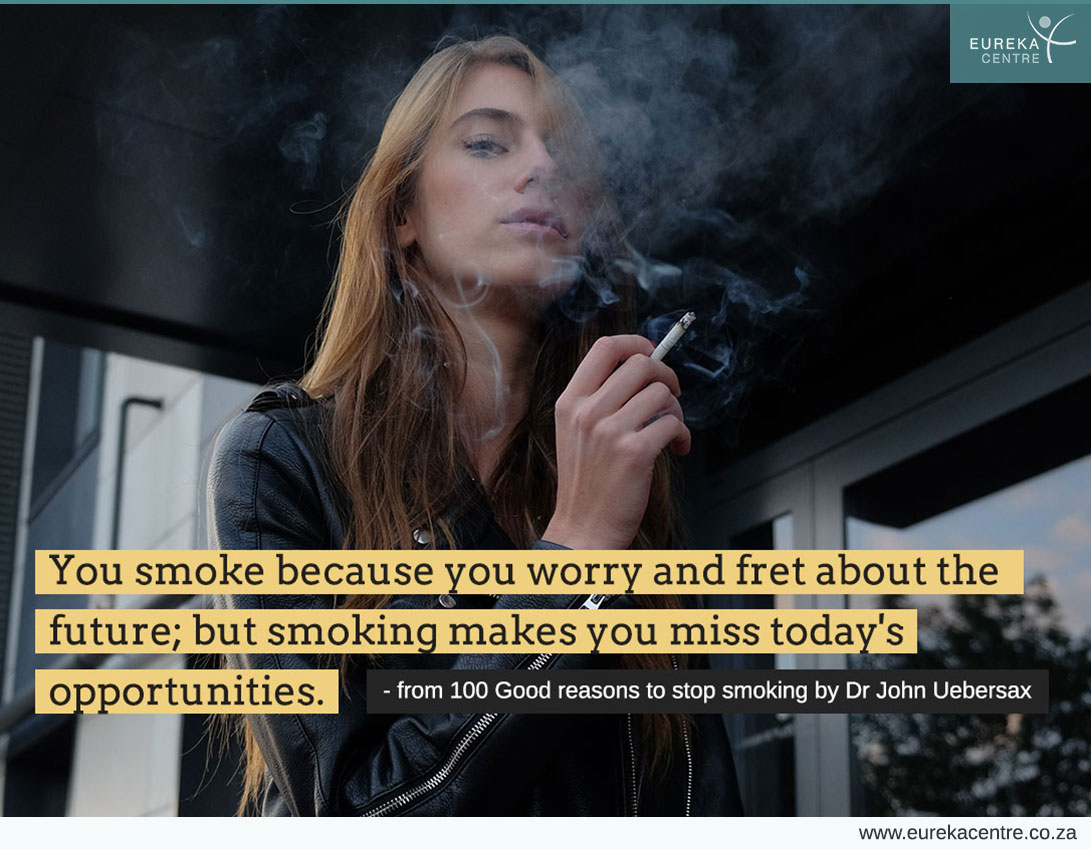 Over the years he tried various methods to quit without success. He then decided to give hypnotherapy a chance.
In hypnotherapy it became apparent that he grew up with a very strict and domineering father who forced his will upon everybody. The atmosphere in the home was very tense.
My client did everything his dad told him to do to avoid conflict.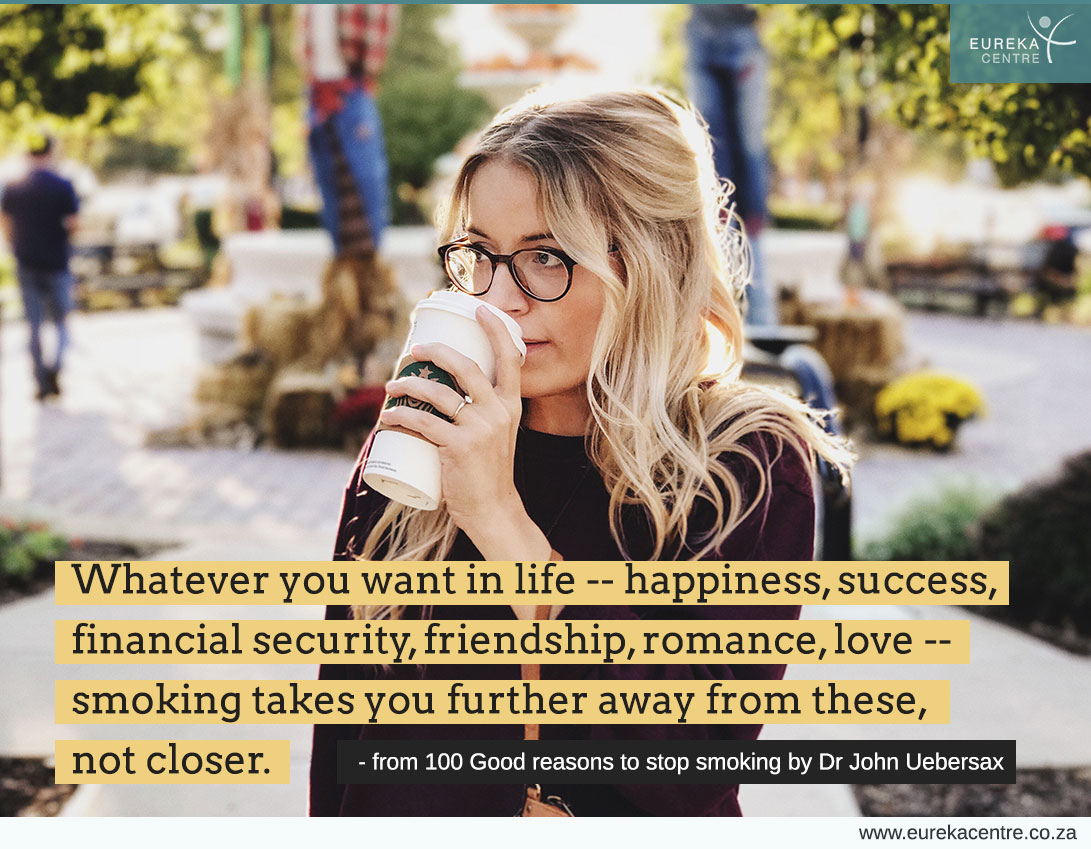 This was a threat to his emotional survival. He felt like a puppet, he could not be himself. He had no control as he was controlled by his dad. He became rebellious against his dad's rigid control.
As he could not dare to oppose his dad openly he started smoking secretly as an act of rebellion. This gave him a sense of control. It was a matter of "I will show you, I will do my own thing."
Smoking became his coping mechanism to help him feel in control when he felt controlled by everything he had to do everyday, Smoking was the one thing he was not forced to do, and he could choose to do it.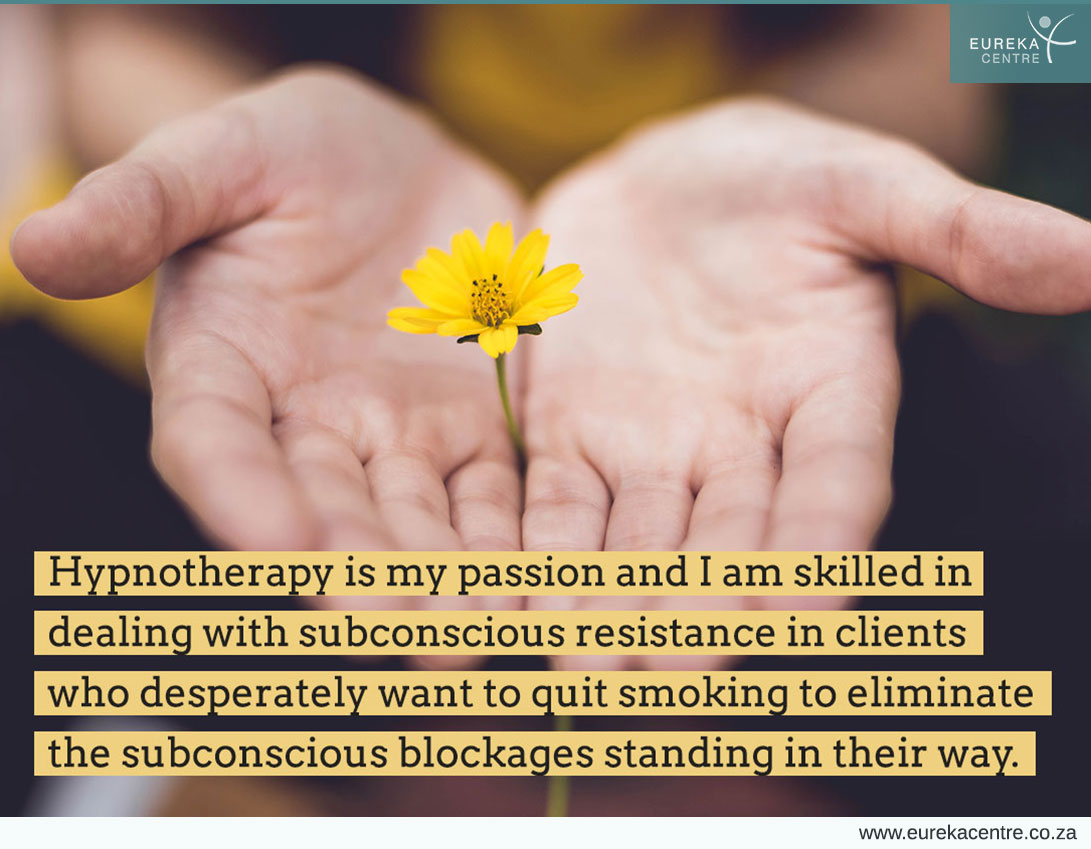 When his health and his wife dictated that he had to stop smoking, it triggered the childhood memory of his dad dictating to him what to do. It also triggered the coping mechanism his subconscious mind created of smoking to give him a sense of being in control.
In therapy he subconsciously came to realise that he was no longer the 16 year old boy, his wife was not his dad and the health rules of not smoking were not his dad's rules.
He realised he was now an adult, that he was in control and he could assert himself in a healthy way by speaking his mind instead of rebelling by smoking.
He realised he could choose to quit smoking because he wanted to for himself.
The subconscious resistance was removed and he proceeded to stop smoking successfully.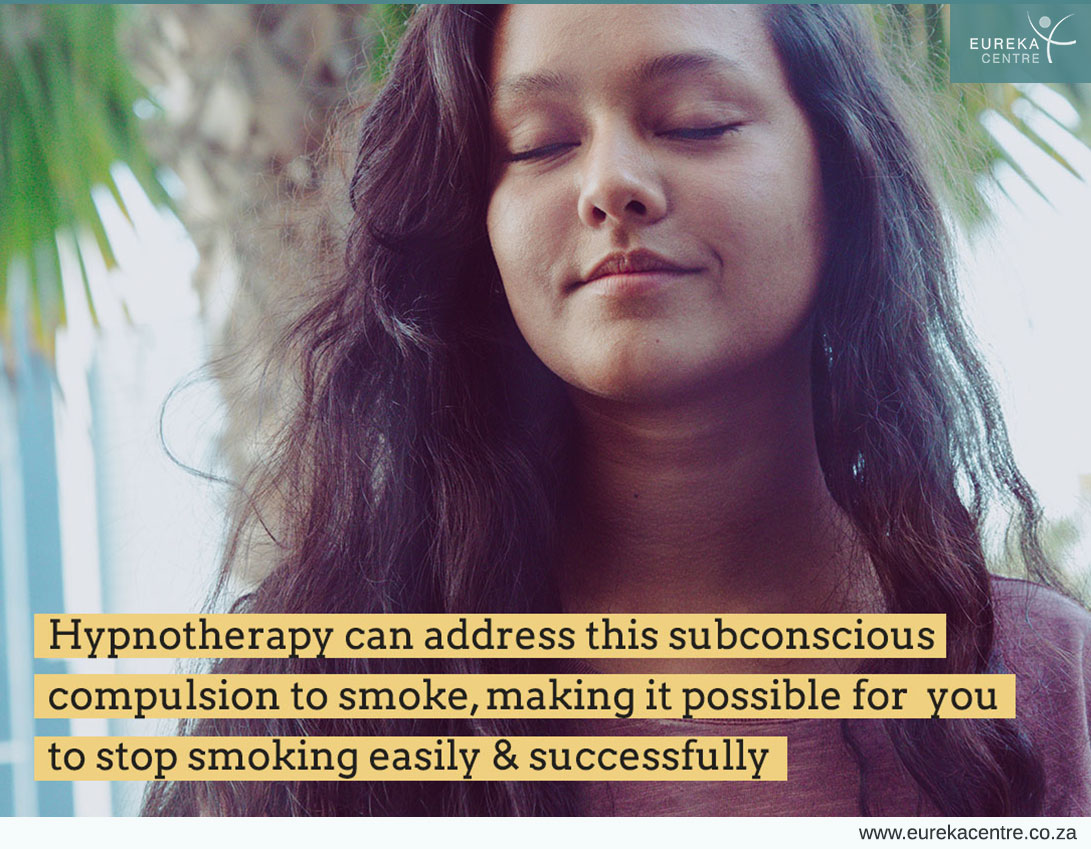 The average packet-a-day smoker in South Africa spends more than a thousand rand per month on cigarettes. In addition, smokers often pay a premium on their health insurance and have more sick days, dental appointments & medical expenses than non-smokers.
As smoking continues to interfere with all aspects of a smoker's day-to-day life, you should find yourself asking: "Is smoking really worth it?"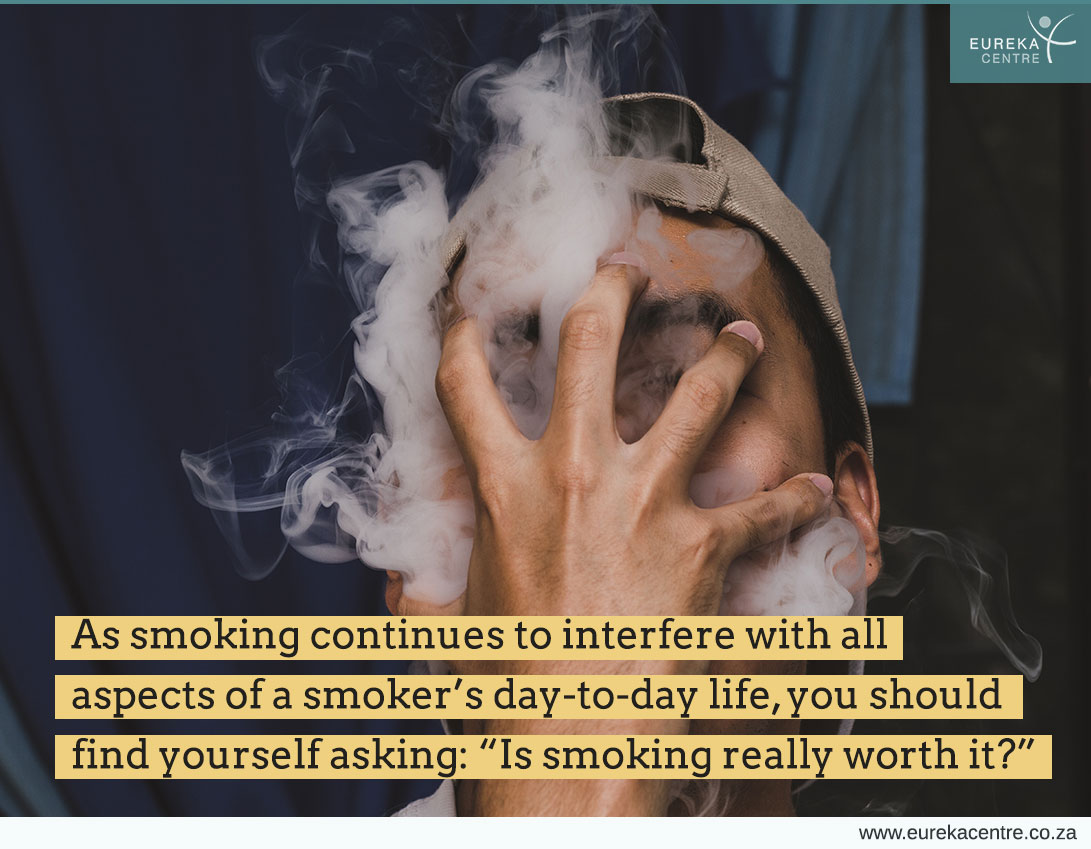 There are many logical reasons to give up smoking and never take another puff again… and yet…
Many smokers fall into this group where they consciously want to quit smoking for logical reasons but still have a strong attachment to the comfort that smoking provides.
For them it can be very difficult to give up smoking. This is because to them smoking is a conditioned reflex, a compulsion from a deep part of the subconscious mind.
This is why hypnotherapy is so effective: it addresses the subconscious compulsion to smoke at it's source, at the heart of the subconscious mind allowing clients to stop smoking successfully.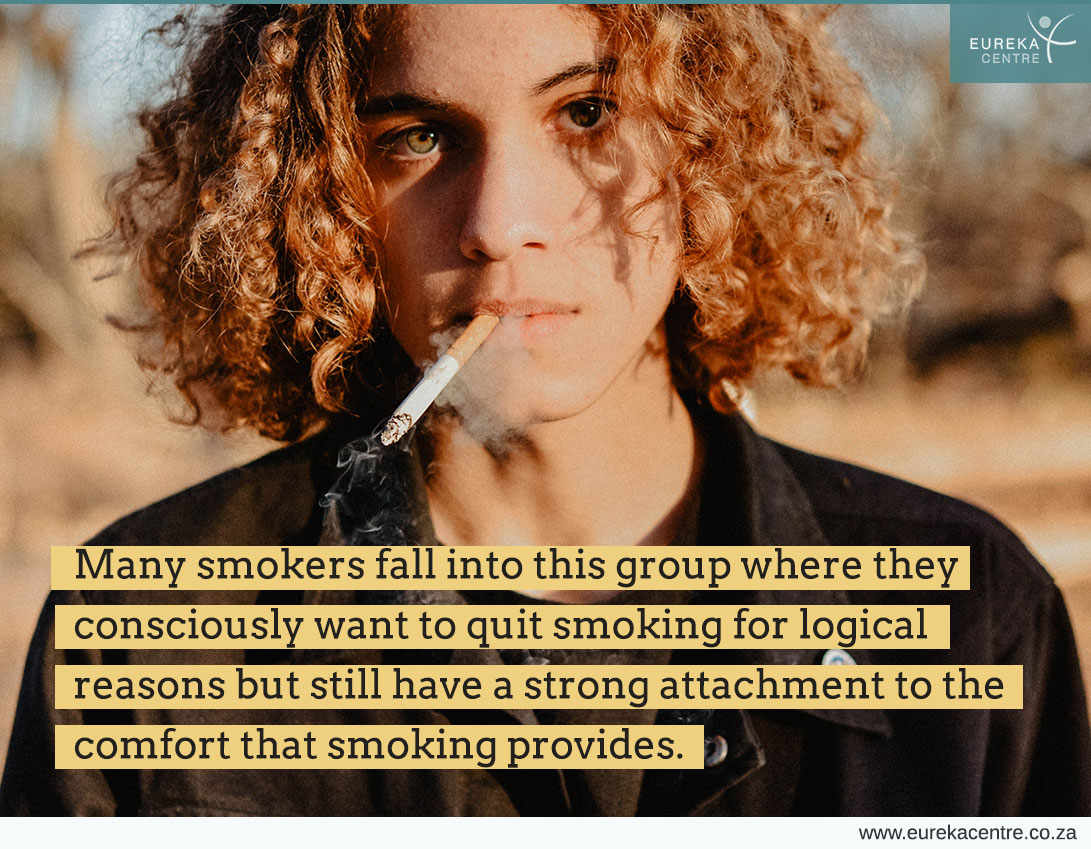 Once you have made an appointment feel free to download the Info Pack on the left email it to us. This helps to streamline our service and saves you time.
There are so many benefits that await you when you quit smoking which may include:
More oxygen in your lungs more oxygen in your tissues and brain.
A longer & healthier life.
Improved mental capacity, with better memory.
Increased enjoyment of the taste of your food.
Finally enjoying the smell of your own clean breath.
A chance for the body to eventually recover from the damage that was done by smoking.
An improvement in your self-esteem and self- image.
A feeling of inner power of self-control.
Feeling good about yourself & your accomplishment.
More abundant health & energy.
You will save money.
Are you ready to quit smoking? Why wait when effective help is available!
Eureka Centre is situated in Doringkloof, Centurion – in a private and serene area overlooking a beautiful garden with secure parking.

Here's why Hypnotherapy can help
Hypnotherapy is a well proven way to address the subconscious compulsion to smoke at it's source, allowing the client to stop smoking successfully, and without all the nasty withdrawal symptoms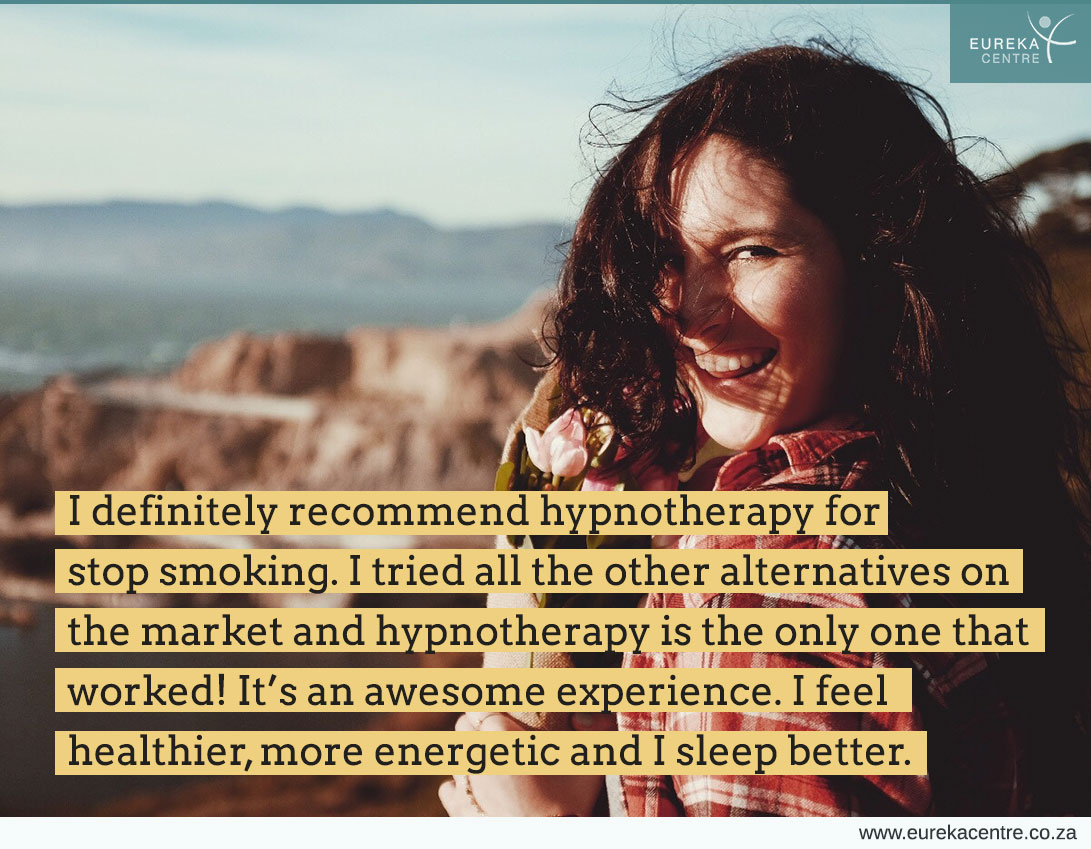 Where to find us?
Eureka Centre is situated in Doringkloof, Centurion – in a private and serene area overlooking a beautiful garden with secure parking.
Office Hours:
Our consulting hours are Monday to Thursday 09:00 – 13:00 and 15:00 – 19:00 and
Friday 09:00 – 13:00.

References:
Clinical Hypnosis and Smoking Seminar under the Auspices of The South African Society of Clinical Hypnosis. Presented by Dr Trevor Modlin July 1998.
Peter Hajek, professor of clinical psychology and director of the Tobacco Dependence Research Unit, Queen Mary University, London.
Professor Richard van Zyl-Smit, Lung Institute, University of Cape Town, South Africa.
"Smoke gets in your eyes: Cigarette smoking and divorce" by Eric Doherty and William J. Doherty of the University of Minnesota, January 1998.
Huffington Post: "Motsoaledi About To Get Much Tougher On Smokers (And Vapers)" March 2018.
"100 Good reasons to stop smoking: A List of compelling reasons to quit the vice" by Dr John Uebersax.